23 December 2021
"Furor" and "Rodeo" – a sweet recharge for chocoholics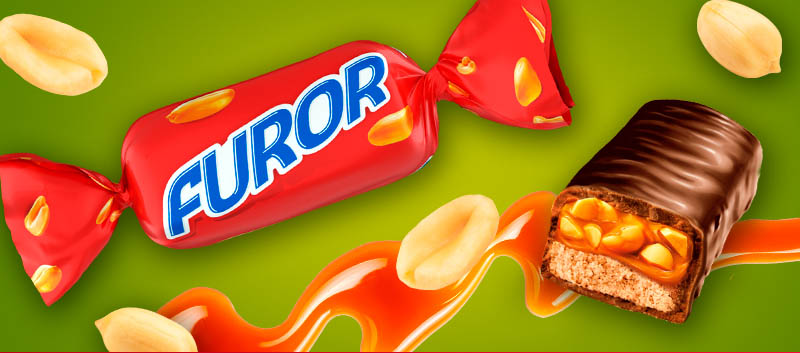 KDV introduced two new products to the sweets range – "Furor" and "Rodeo" candies.
These treats contain 25% of real milk chocolate, which is made from selected cocoa beans and whole milk powder.
"Furor" is a classic combination of roasted peanuts, soft caramel, and nougat. The filling includes natural cocoa powder and lots of nuts: the caramel contains halves of the kernels, and the flavorful nougat has crushed peanuts.
Tempting odor of cocoa beans, crunchy nuts, delicate sweetness of the filling harmoniously combined into one flavor, especially for those who want to try everything at once!
"Rodeo" candy is also a classic: soft caramel and delicate nougat in the real milk chocolate mass.
The treat contains whole milk powder and natural cocoa powder. These candies are an amazing charge of fun, excitement, and energy!
A small package of chocolates is enough to make up for the lack of energy during the day and cheer up.
Treat yourselves and your loved ones with the new candies!
https://kdv-group.com/en/category/45