20 February 2016
Postcard chocolate-Spring offer!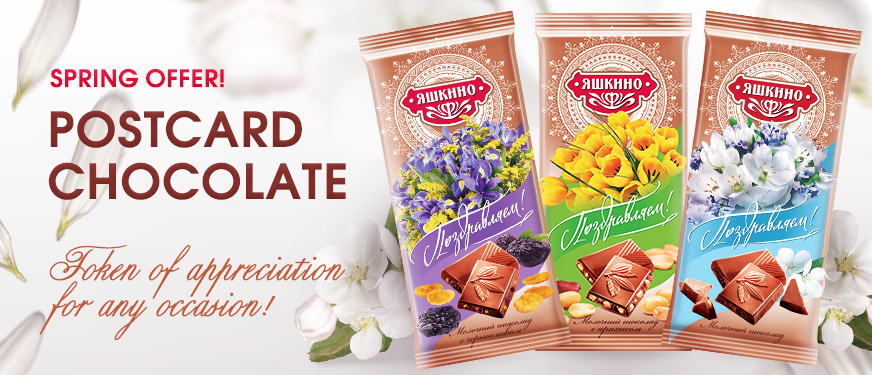 "Yashkino" trade mark presents the spring collection of chocolates.
Postcard chocolate is an excellent way to congratulate your relatives and friends or complement your gift with a decent dainty!
Spring collection of chocolates is the perfect present for teachers, educators, doctors, colleagues, friends and neighbours! Also, it is an original token of appreciation to those who celebrate birthday in spring!
Bring joy to the people you love!