16 February 2016
Candy "Bonfetti"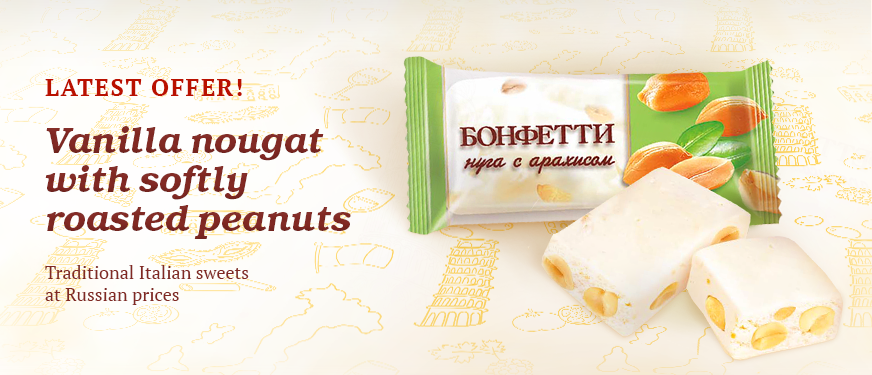 In the run up to the spring, when you want something special, try "Bonfetti" – a unique dainty made from vanilla nougat with mildly roasted peanuts.
The recipe of "Bonfetti" comes from Southern Europe, where people have been enjoying nougat with nuts since the 15th century. Since then, this pastry is beloved in Italy, Spain and Belgium. Nowadays, Russians can also fully enjoy "Bonfetti" – the candy with European roots with its characteristic heavy texture and lavish portion of peanuts.
Thanks to its delicate flavour and simple and stylish design, "Bonfetti" will become a decent ornament of a celebratory table and excellent choice for a tea-party.